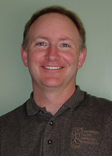 Scott Ayre, PT, OCS, DPT - Owner

Scott graduated from the University of New England with a Bachelor of Science degree in Physical Therapy in 1991. He spent the next two years in Arizona working for a progressive outpatient clinic where he had the opportunity to study under Cliff Fowler and David Lamb, internationally known manual therapists. He went on to work in many different clinical settings around the country as a contract therapist and completed manual therapy training from the McKenzie Institute. Scott joined Southern Maine Physical Therapy in 1997 and in 2001 he and his wife Brenda became owners and relaunched SMPT as a local, family owned business. Scott became board certified as a specialist in orthopedics (OCS) in 2014 and he completed a Doctor of Physical Therapy (DPT) program in 2018. His professional interests include orthopedics, ergonomics/industrial medicine and sports related injuries.

Brenda Ayre, PT - Owner
Brenda graduated from West Virginia University with a Bachelor of Science degree in Physical Therapy in 1988. After graduation, she expanded her training in orthopedic, neurological, industrial and chronic pain rehabilitation at Cardinal Hill Rehabilitation Hospital in Kentucky. Like Scott, Brenda worked in various settings around the country as a contract therapist. Brenda joined Southern Maine Physical Therapy in 1997. Her professional interests include geriatrics, arthritis and rheumatic disease, orthopedic and neurological rehabilitation.
Brandon Hayes, PTA, CPT, NASM
Brandon graduated from Kennebec Valley Technical College with an Associate in Science degree in Physical Therapy in 1994. He specialized in orthopedics and sports medicine, and became certified by the National Academy of Sports Medicine as a personal trainer in 2003. Brandon joined SMPT in 2001 and went on to develop CORE Personal Training in 2004.











April Anderson, Office Manager
April joined SMPT in 2007 as an Office Manager and she brings more than 20 years' experience in patient care as well as advanced skills in medical coding and transcription. From the West to the East coast, April has been an active volunteer in the community, and will be among the first to welcome you at our South Portland clinic.









Gail Robertshaw, Office Assistant
Gail has over 40 years of medical office secretarial/billing experience from various practices and organizations in the greater Portland area. While Gail did retire 2 years ago, she was thrilled to join SMPT part-time. When Gail is not in the office she can be found behind a book, at the theater, quilting, learning to paint or, her newest venture -- learning the art of machine piecing.